Get married under the arch of the Tower at Glanusk.
Weddings at the Tower
We are delighted to announce that we have had the iconic Tower and Bridge at Glanusk accepted and approved as a Wedding venue. This is a fantastic and new location for wedding couples to be married on the Estate. With stunning views of the River Usk and in the middle of the Park, this is a truly special and unique location to be married at. We are very excited to be able to offer this new location for 2019 onwards.
The arch seats the Bride and Groom, 10 guests and 2 Registrars, with as many guests as are invited to be seated on the bridge!
The cost for this is £800 + VAT.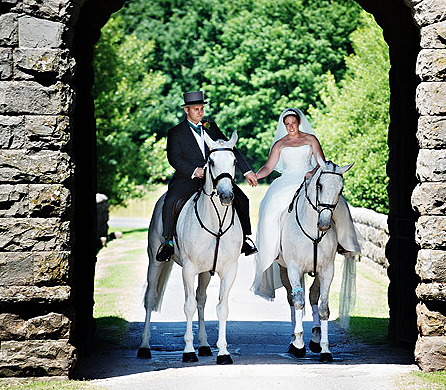 Our friendly and discreet team are more than happy to discuss your hopes, dreams, imaginations and requirements at any time as well as organise a tour of the Estate and the special venues to enable you to picture your magical day.