Penmyarth House sits grandly overlooking its own private parkland with views towards the river.  It has its own landscaped gardens and is within walking distance from the church.
Penmyarth House
Since the demolition of the old Mansion in 1953 Penmyarth has been the main residence of the Legge-Bourke family.
The Drawing Room seats approximately 25 guests and is registered as a wedding venue as is the verandah overlooking the spectacular parkland.
Your marquee can be situated on the main lawn in front of the house for you and your guests to enjoy spectacular views and access to the gardens for photographs.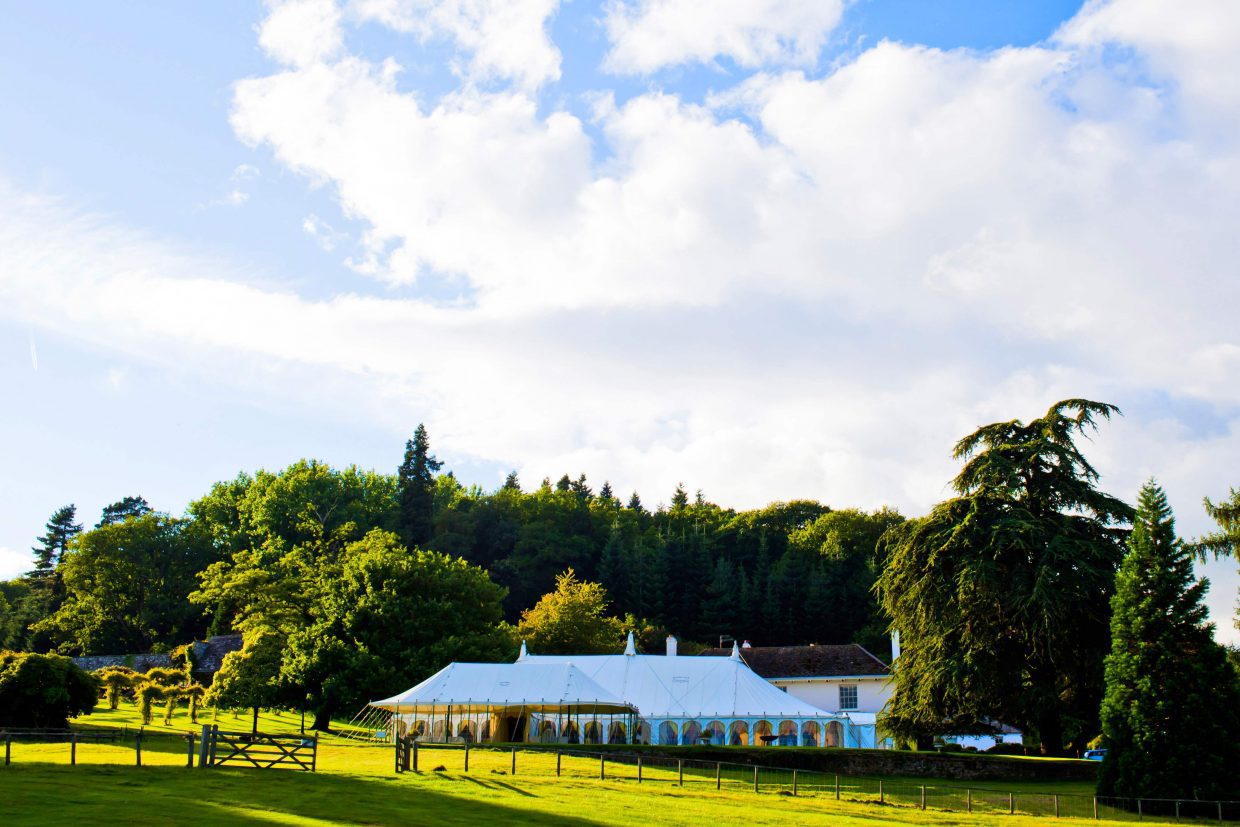 Thank you so much for helping to make our wedding so magical and memorable. I can't imagine getting married anywhere so beautiful. It was the best!
This magical place has a special place in our hearts. You have been outstanding and we will never forget you. Thank you for everything. The best spot in the whole world. We will be back soon to visit.
The key things we were looking for when starting to plan the wedding were a beautiful setting, where we and our family could stay, and the freedom to arrange for ourselves the different elements (food, drinks, music etc) of what we hoped would be just a wonderful celebration with family and friends.

Glanusk Estate provided us with exactly what we were looking for – it couldn't have been more perfect!

With exceptional help from the Estate at every level it went extremely well and everyone was happy and delighted with our choice of venue.

It would be difficult to imagine more helpful hosts and staff. Thank you – we do appreciate it and look forward to seeing you again.
Our friendly and discreet team are more than happy to discuss your hopes, dreams, imaginations and requirements at any time as well as organise a tour of the Estate and the special venues to enable you to picture your magical day.