We are happy to talk to you and advise on all facilities including catering, marquee hire and flowers. Our team is very experienced and will be delighted to work with you to make sure your day is truly memorable.
Should you hold your wedding ceremony elsewhere, you are welcome to have your reception in the grounds and to stay in the accommodation on the Estate. We would be happy to talk further and help with arrangements.
Stretch Tent Hire
The Estate owns a Stretch Tent (pictured on Penmyarth lawn) which can be hired for use at any of the venues on the Estate for £500 + VAT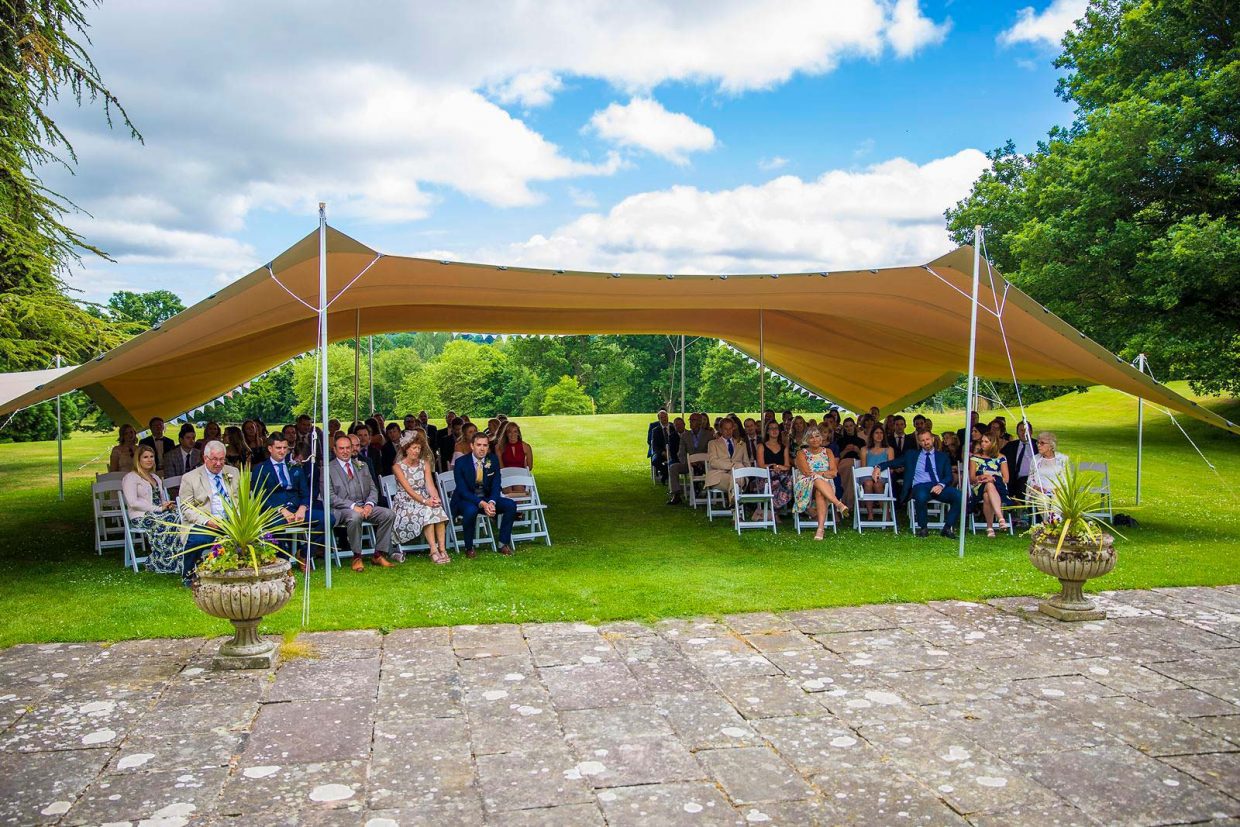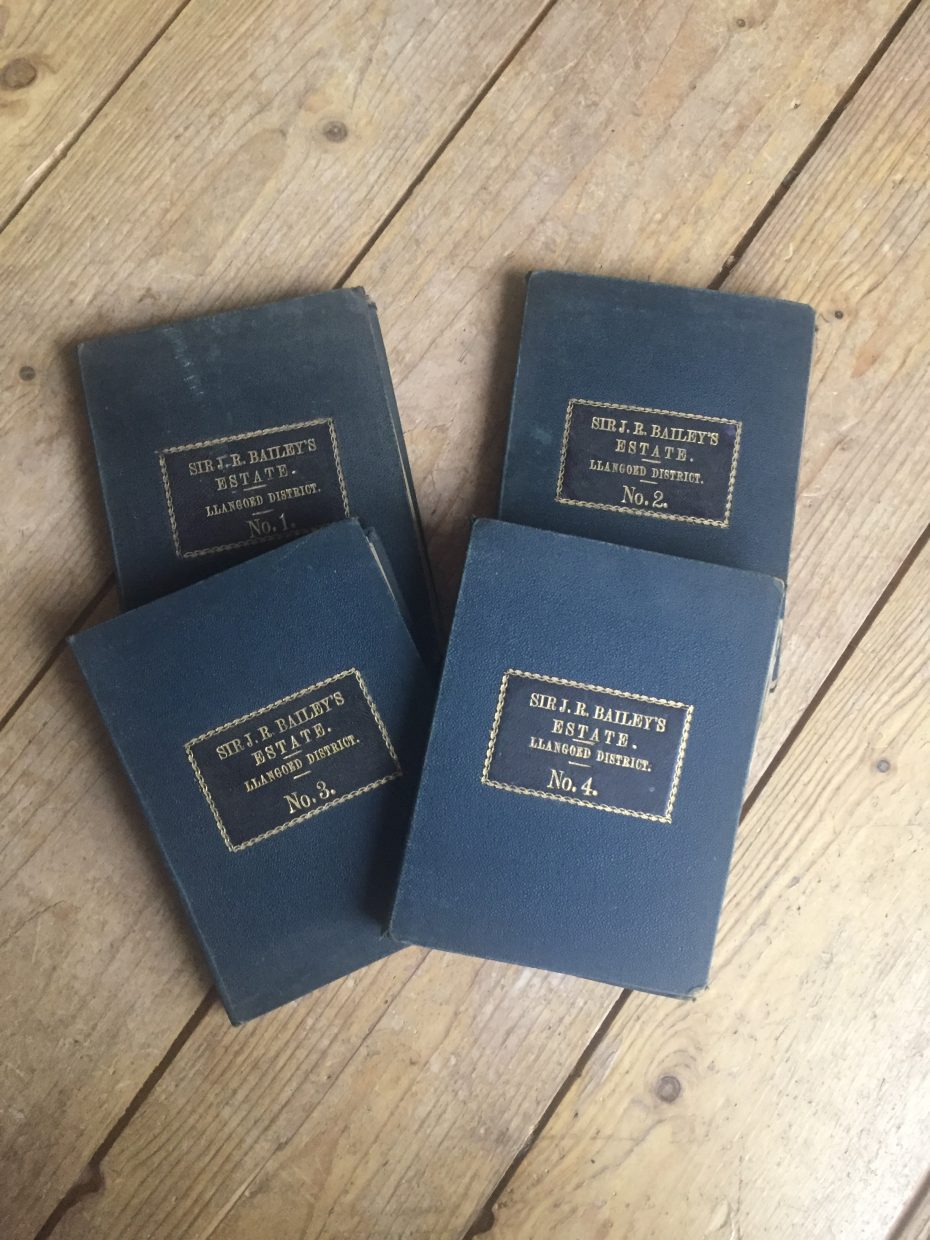 Lodge Assistant
We are delighted to provide the Lodge Assistant for the duration of your celebration and stay at Glanusk.  Although the Assistant will be in attendance throughout, she is not a wedding planner but will liaise with your suppliers and the Estate team whilst you are on site.
Catering can also be provided by the Lodge Assistant at your request or you may use your own caterer and drinks provider.  We do not charge corkage at any of the venues.
Firepit
The Estate owns a Firepit (pictured) which can be hired for use at any of the venues on the Estate for £100 + VAT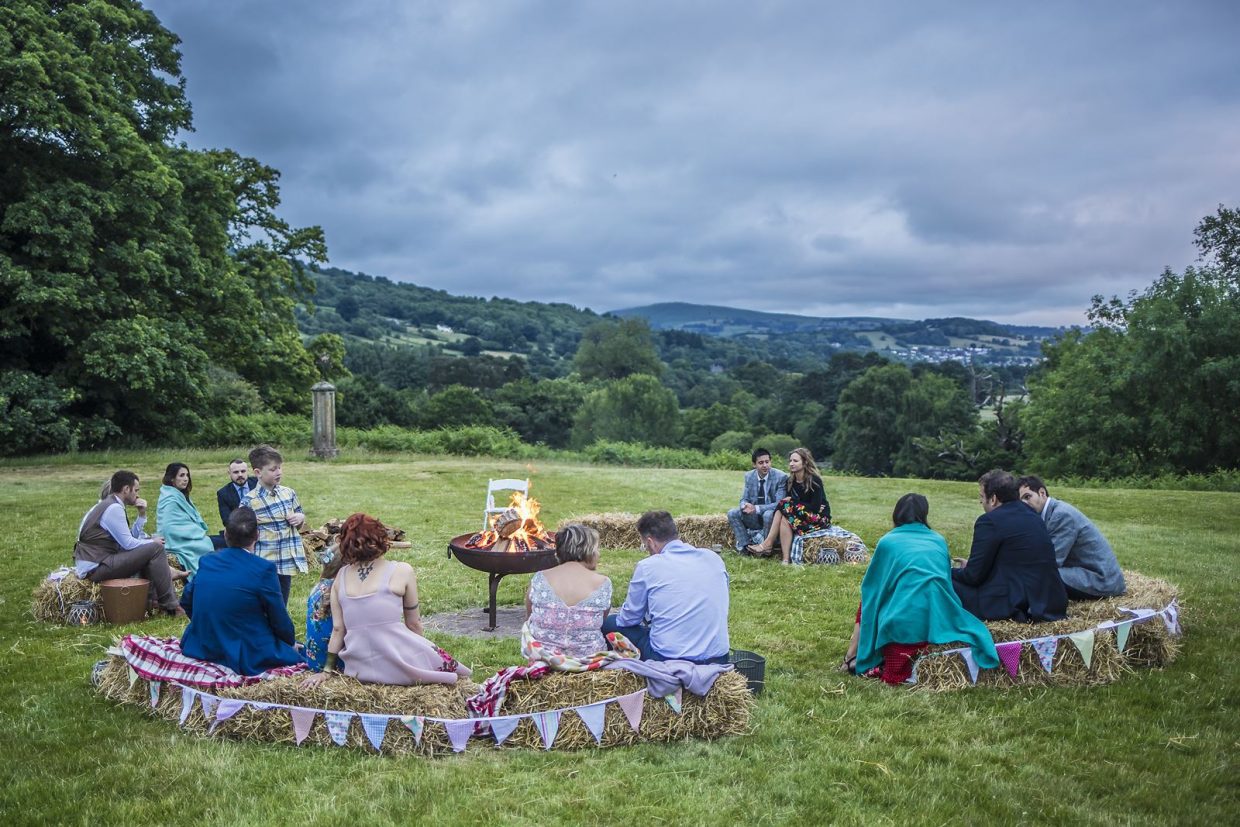 Our friendly and discreet team are more than happy to discuss your hopes, dreams, imaginations and requirements at any time as well as organise a tour of the Estate and the special venues to enable you to picture your magical day.