The Family Rod Room, another unique venue on the Estate
Rod Room
The Penmyarth Rod Room is also available for small, intimate breakfast, lunch and dinners, pre, during or after your celebrations.  It is a unique venue being the current Rod and Gun Room for the family and guests.
There is a small kitchen and loo situated within the building along with two wood burning stoves if it gets a bit chilly.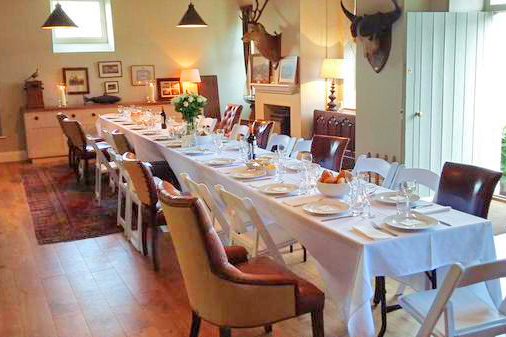 Our friendly and discreet team are more than happy to discuss your hopes, dreams, imaginations and requirements at any time as well as organise a tour of the Estate and the special venues to enable you to picture your magical day.