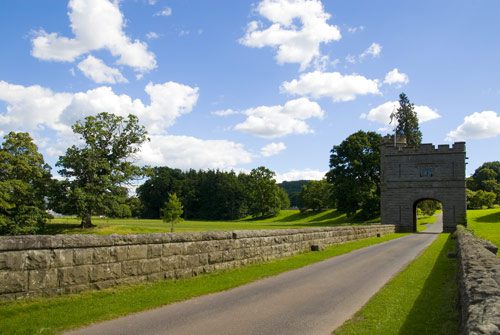 THE GLANUSK ESTATE PERMISSIVE PATH
Welcome to The Glanusk Estate
Please enjoy your walk through the Parkand and the many fascinating historical and ecological features which are a part of it.  These include many different species of oak, the beautiful River Usk and the unique parkland.
Whilst we wish you to enjoy your time in this special environment, we must stress that it is a working Estate and so you must keep to the permissive path.
It should be noted that it is a permissive footpath and as such the following are not permitted:-
Swimming or otherwise disturbing the river and those fishing on it
Bicycles
Horses
Motorised vehicles (unless otherwise approved)
Picnics
Fires
The route of the Glanusk Park Permitted Footpath is identified on site by way of marking disks.   Users must not stray from the route of the footpath.
Terms of Use
The permitted footpath is only to be used in daylight hours
The landowner accepts no liability for the use of the permitted footpath
Parts of the permitted footpath may be closed from time to time for Estate Management purposes and during events in the Park.  It does not permit access to events in the Park.
All gates must be closed and all litter taken home with you.
Dogs must be kept on leads at all times.
Care must be taken when using the permitted footpath along the river.  Please note this part of the permitted footpath is not passable following heavy rain as the area is liable to flooding.
If you have any issues, please contact the Estate Office, Glanusk Park, Crickhowell, Powys  NP8 1LP or by phoning +44 1873 810414.
Thank you for your cooperation.